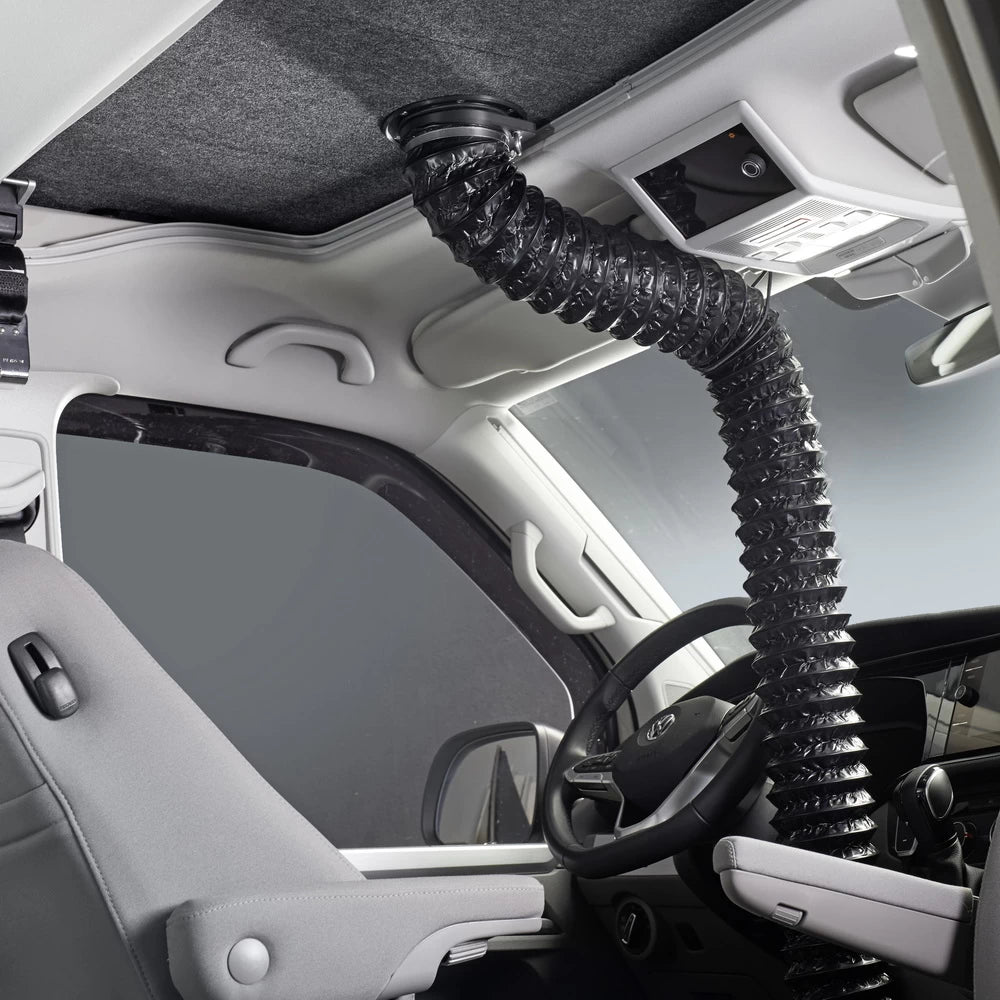 Make yourself cozy
with the CaliHeat® heating extension for all VW T5/T6/T6.1 as well as Mercedes Marco Polo and V-Class and many vehicles with auxiliary heaters from Eberspächer, Webasto, Planar or autoTherm.
The CaliHeat is docked directly to the outlet of the auxiliary heater using a special adapter. It extends the air duct of the auxiliary heater and brings the warm air
directly into the sleeping roof. The CaliHeat not only ensures a warm bed, but also a dry sleeping area.

INFO: CaliHeat® is a registered trademark of our partner Vanim. All CaliHeat products are developed and produced in close collaboration between 50°Nord® and Vanim.
Be ready for winter camping
Simply put together your CaliHeat system here and it will be cozy.